THE BEST SCUBA TRAINING CENTER IN CEBU
TRAIN WITH PEOPLE WHO TRAIN OTHERS TO BE INSTRUCTORS
What some of our students shared about their time with us.
Excellent
5.0
★
★
★
★
★
Based on 86 reviews from
review us on
Adah Ingrid M V.
★★★★★
DiveFunatics customized our dive based on type of dive we wanted. They have very professional staff who knows the area very well.We most specially loved the all-inclusive package (lunch, guide, gears, boat). The dive sites in Cebu is super clear, filled with interesting creatures including sardine run and we were lucky we have calm seas. All in all, we had a great time!
Ric P.
★★★★★
I was happy to get certified here and would recommend this place for others. My dive instructor was knowledgeable and helpful. The entire staff was friendly as well.
Vince T.
★★★★★
Would highly recommend if you are getting certified in Lapu Lapu/Cebu. Made everything very clear and straightforward and were supportive and caring. The dive spot is also a really cool spot to dive.
Earl J.
★★★★★
I really enjoyed this. I will come back again with my kids to explore more diving courses!
Efraem G.
★★★★★
The dive masters were professionals and made sure that we could dive with confidence in the future. It was very nice to catchup with these instructors.I highly recommend this place!
Brian G.
★★★★★
Highly recommended to take your Padi Open Diving Water Course.
Jenny F.
★★★★★
It was a great and nice experience. My instructor was so patient and friendly.It is a good place to have my PADI certificate.Must recommend it to friends and family.
Max S.
★★★★★
I did my PADI Open Water there. Very kind and responsible minded staff. We had 2 Dive Instructors for 4 People, which made me feel very secure under water. I will definetly improve my diving skills by doing the PADI Advanced Course after the positive expirience i had with Dive Funatics.If you think about doing a licence or just some fun dives, i would highly recommend Dive Funatics.
Aleksi H.
★★★★★
I was very pleased to complete my open water certificate at Dive Funatics. The dive masters were professionals and made sure that we could dive with confidence in the future.If you are looking to complete your dive certificates or just doing fun dives, I highly recommend this place!
David A.
★★★★★
Excellent training and fun dives conducted by a very professional and friendly team. Highly recommended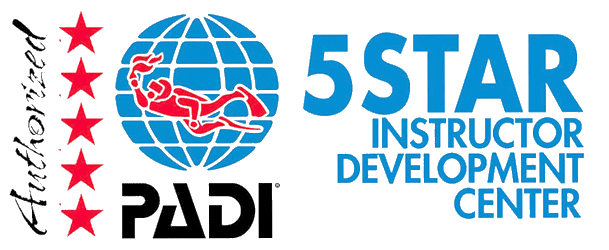 We are a PADI Courses specialist in Mactan, Cebu
Start your scuba diving certification
Discover Scuba Diving: If you want to try scuba diving, but you're not quite ready to take the plunge into a scuba certification course, most PADI® Dive Shops offer a half-day experience called Discover Scuba Diving in a pool or pool-like environment, with an optional open water dive. It's a quick and easy way to find out if you like scuba diving.
PADI Open Water Diver: A scuba diving certification or Open Water Diver Certification allows you to dive anywhere in the world. Similar to driving a car, scuba diving requires specific knowledge, skills and training. A PADI Open Water Diver certification is your passport to underwater adventure.
This is the entry level certification that you can earn after taking the course with us. This certification qualifies you to dive independently up to the maximum depth of 18 meters. The course teaches you skills and basic understanding of the science of diving, how pressure underwater affects your body, how to properly dive using the equipment, prepares you for contigencies, solve issues and problems underwater,  and more emphasis on safe diving practices.
This invaluable foundational skills will determine the kind of diver that you will become, it shapes your safety habits and practices, makes you a reliable dive buddy to others. 
Get the best training available. Get someone who understands your training needs, learn from the best team that you can find. If you are coming to Cebu or already in Cebu, learn from Dive Funatics.
Discover more of the underwater world
Your Open Water Diver certification introduced you to a new realm of exploration and made you keenly aware that you've only just scratched the surface of the underwater world. Continue your scuba journey with The PADI Advanced Open Water Diver Course.
Experience new adventures with a PADI Instructor by your side. Fine-tune your buoyancy skills, build confidence in your navigation abilities, and try new activities like nitrox diving, night diving or master your buoyancy and propulsion techniques. An Advanced Open Water Diver certification also opens the door to dive sites deeper than 18m/60ft up to a maximum of 30m/98ft.
At Dive Funatics, we designed our Advanced Open Water course to be a well-rounded experience. We focus on your hovering skills, by streamlining, properly, effortlessly, and graciously gliding in the water. We teach you navigate underwater using your compass, by undestanding the bottom topology, the marine life, how shadows aid in natural navigation.
Ever assumed that a divesite would look exactly the same undewater during the day and during the night? Be prepared to be surprised how different the site becomes during the night! Experience the undwater world in the dark during our night adventure dive which is part of our Advanced Open Water Diver course.
Prepare to dive all the way to 30m and be amazed how the depth affects light and colors, how things appear larger and closer, how it feels like to breathe around higher ambient pressure, how careful planning and contigency is vital. Lastly, experience how it feels to be diving in a relaxed way using an enriched air breathing gas underwater.
You get all the above adventures in just 2 days, starting at 16,000 PHP!
Become a PADI Professional
There are many reasons to become a PADI Divemaster or PADI Open Water Scuba Instructor: to work and travel, to share your love of the underwater world with others, or simply for the personal challenge. Along the way, you'll hone your scuba diving skills and emerge as a leader in the world's largest community of divers bound together by a shared passion for adventure and ocean conservation.
Come and take the Go Pro challenge. Join the ranks of the largest Scuba training organization in the world today. Contact us, we have our course director available for consultation for free, without any commitment.
Explore the divesites around Mactan, Cebu and other nearby dive desetinations in Cebu.
Now that you are already certified and just looking to dive in new places, we have reasonable dive packages to offer.
Dives at our house reef, famously known as the Kontiki Reef is a daily thing for us. Hailed as the most convenient divesite in Mactan because you do not need to be on a boat, no time to beat, and the diving. is practically an all day and night attraction. This divesite offers a wall dive, school of sardines, and awesome macro subjects, but most of all, it doesn't require long swims as what may be a turn-off for most divers when they hear of a "shore dive" kind of a diving. Pricing starts at 1,600/dive including the use of gear, a guide and facilities fee.
Looking to explore further? We have great sites, marine protected areas like Talima Marine Sanctuary, San Vicente, Hilutungan and Nalusuan. Boat may be privately chartered for a day to provide you and your buddies the exclusive trip that you prefer. We can organize a boat dive for you and your group.
If you are just looking to join trips, drop us a note. We do not organize trips often as we are focusing more on running courses but reach out to us so we can organize one and hopefully, we get others to join your dives.
If you are qualified to dive during the night, Kontiki is an awesome site for night dives. It offers varying shapes and sizes of decorator crabs, squids, cuttlefish, and the occassional sightings of blue ringed octopus!
Regardless of which package you choose, you will be guaranteed of the same level of service that our divemasters will provide and as expected.
Deal with one operator while going to other places and doing other activities in Cebu.
If you find road travel and hopping from one location to another to dive, then let us create your itinerary for you, and arrange everything for you.
Just let us know what you want to see, what kind of diving you wish to do, and maybe even squeeze in other activities or courses in these other places. We will make this happen.
Send us a message and let's start planning for your next fabulous trip down in Cebu, Philippines.